The Significance of Sustained Customer Service
By Derek Moore
In an era dominated by fleeting transactions, Kytola understands the importance of a perspective that extends well beyond the point of purchase. Kytola Instruments, a prominent name in the realm of flow measurement and monitoring solutions, not only delivers top-notch products but also thrives on the principle of enduring customer commitment. In this blog, I will delve into the exceptional ways in which Kytola Instruments extends its unwavering support, ensuring customer satisfaction even as personnel turnover ushers in new faces.
At the core of Kytola Instruments' ethos lies the understanding that a customer's journey does not conclude with a successful sale. Rather, it is the beginning of a relationship built on trust and reliability. Amidst the competitive landscape of today, where customer loyalty holds paramount importance, Kytola Instruments' focus on post-sales service establishes it as a true industry standout, setting a higher standard for customer satisfaction.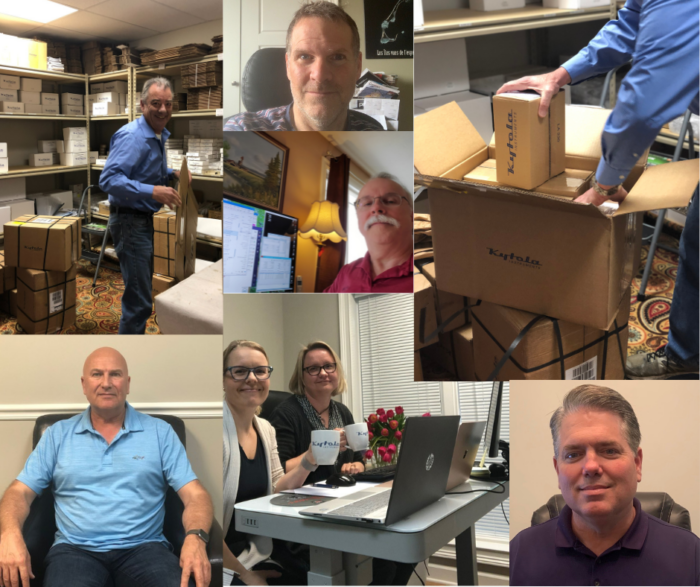 Key points of Kytola Instruments' long-term customer service
**Responsive Technical Support:** A cornerstone of Kytola Instruments' commitment to long-term customer service is its highly responsive and knowledgeable technical support team. Customers find solace in the knowledge that assistance is just a phone call or email away. Whether addressing installation queries, troubleshooting challenges, or offering guidance on product maintenance, Kytola Instruments ensures that expert help is readily available.
**Empowering Training and Resources:** Kytola Instruments demonstrates its dedication to enduring customer relationships by offering a wealth of training resources. From engaging instructional videos and insightful webinars to detailed user manuals and informative guides, the company equips customers with the know-how required to optimize their equipment's performance.
**Timely Maintenance and Repairs:** Machinery and instruments, by their nature, can encounter wear and tear over time. Kytola Instruments' commitment transcends the transactional and extends to timely maintenance and repair services. By facilitating repairs and supplying replacement parts, the company mitigates downtime, ensuring seamless operations for its customers.
**Embracing Technological Advancements:** With technology evolving at a rapid pace, measurement and monitoring equipment constantly undergo enhancements. Kytola Instruments proactively keeps customers informed about upgrades that could elevate their equipment's capabilities. This not only highlights the company's dedication to innovation but also aids customers in maintaining their competitive edge.
**Engaging and Informative Communication:** Communication forms the bedrock of enduring relationships. Kytola Instruments nurtures this connection by means of newsletters, pertinent product updates, and enriching educational content. By fostering open lines of dialogue, the company transforms its customer base into a vibrant community, solidifying its ongoing commitment to customer success.
**Tailored Solutions and Continuous Training:** Kytola Instruments' product longevity is matched by its commitment to personalized solutions. Each customer's needs are unique, and the company embraces this by providing tailored offerings. Moreover, the company's dedication to long-term service extends to retraining and support for new personnel, ensuring that transitions are seamless, and expertise is retained.
Amidst a business landscape often characterized by fleeting interactions, Kytola Instruments understands the lasting commitment of customer relationships. Its dedication to providing unmatched customer service beyond the initial sale echoes one of its core values of building enduring relationships. By fostering responsive technical support, empowering resources, timely maintenance, technological upgrades, meaningful communication, and tailored solutions, Kytola Instruments stands as a testament to unwavering dedication. Not only do its products endure, but the company's presence remains steadfast through personnel turnovers, consistently assisting and retraining new personnel. In a world marked by change, Kytola Instruments remains a steadfast partner in customer success.